Archives for March 8th, 2016
By Eben Enasco Kingsley, Benin City Tipper Owner Association,TOA, Edo State Chapter, has accused the Attorney General of Edo State , Barrister Henry Idahagbon of allegedly subverting Governor Adams Oshiomhole directives as the recognized Union to operate in the state following the battle of supremacy between the body and the Tipper Drivers Association,TDA,whilst the later certified ...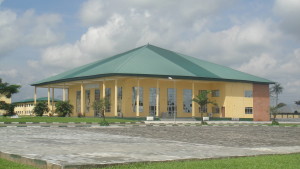 …It shows disdain for the future and progress of Rivers State - APC By Nwaorgu Faustinus Governor of Rivers State, Chief Nyesom Wike, has come under fire from the State Chapter of the All Progressives Congress (APC) for stopping the free education policy and scholarship scheme introduced by Rt. Hon. Chibuike Rotimi Amaechi, erstwhile Governor of ...