Archives for March 26th, 2013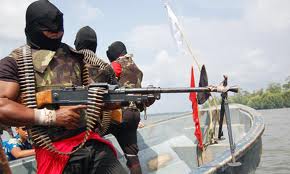 Recalcitrant militant group, Coastal Revolutionary Force (CRF) has threatened to blow up an ocean going vessel belonging to Lamalco Nigeria Limited, an oil servicing company in the Niger Delta region over unsettled issues. The militant group said the oil firm risk blow up of its vessel over alleged plan to continue casualization of workers from the ...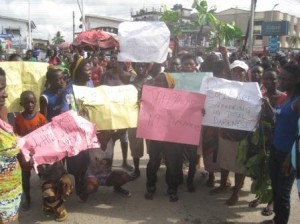 By Frank Efe HUNDREDS of women from three communities in Uvwie Local Government Area of Delta State, today, shut down activities of the Power Holding Company of Nigeria, PHCN, Effurun Business District Office, over three years power blackout. The protesting women numbering over 500 from Udumorogbo, Ishakpa and Orhomaro communities danced to the Effurun PHCN office armed ...