PDP ISOKO SOUTH INAUGURATES EXCO, WARD CHAIRMEN
By Ovedhe Jerry
The People's Democratic Party (PDP) in Isoko South Local Government Area has over the weekend inaugurated her LGA Executive Officers alongside various Chairmen of the 11 wards.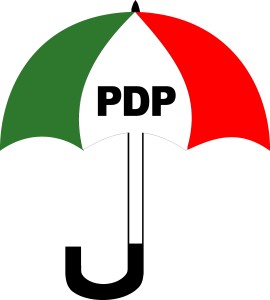 The newly inaugurated executive  were charged to work with the Leaders and the electorates in general so as to retain power in Delta State and reclaim same at the Federal lebel come 2019.
Speaking during the inauguration ceremony held at Ekpre Otobo Hall in Isoko South Council Secretariat Olorogun Barr. Kingsley Esiso, the Delta State PDP Chairman represented by the Organizing Secretary, Chief Onoriode Sunday, however sued for hard work on the part of the Executives for the Party to win overwhelmingly in future elections from the grassroots through the State to the Federal.
The party also called on the leaders to bury all grievances for Unity to thrive just as he asked the Isoko South PDP Chairman to reach out to all including the aggrieved.
On their part, Bashorun (Hon) Askia Ogeih (JP), Sen. Mrs. Stella Omu, and Sir, Hon. Constantine Itiakor Ikpokpo who spoke separately in the same direction, congratulated the newly inaugurated executives of the council and respective Wards Chairmen while they advocated dialogue and reconciliation for unity to foster the Party's growth from strength to strength.
On his part, Askia said, "All of us are winners, even if it's not your turn today, next time it might be your own turn. Don't use this as an excuse to leave the fold for opposition. PDP is one and we are all winners."
Ikpokpo stated that, the time for quarrel was over, saying it was time to work together and seek God's wisdom to pilot the affairs of the Party for the benefit of all.
Meanwhile, Mr. Raphael Odorewhu PDP Chairman, Isoko South LGA had earlier in his speech pledged loyalty to the party, emphasizing that, his tenure with the support of the people will lead the party to an enviable height saying.
He said, "In order to transparently achieve the foregoing, with all humility I want to state that I will not hesitate to invoke the relevant sections of the Party's constitution on any member irrespective of his or her position, if found wanting. Behold, the party is supreme."
Inaugurating the Executive, Odorewhu urged them to be proactive in their dealings with not only members of the party but also the electorates at large.
He said, "This has empowered you with the mandate and responsibilities to take charge of your wards even as you remain submissive to the ideals of the party."
Those inaugurated among other executives at the LGA level were – Mr. Igule Alfred (Vice Chairman), Comr. Agoma Emmanuel (Secretary) and Omoko Godspower Public Relation Officer.