IYC Condemns Militarization of Oporoza Community
…Calls On Nigerians, International Community To Prevail on Buhari to Withdraw military
By Francis Sadhere
The Ijaw Youth Council (IYC), Worldwide has condemned the continued heavy militarization of Oporoza community in Warri  South West Local Government Area of Delta State, calling on Nigerians and the international community to prevail on President Mohammadu Buhari to withdraw the military.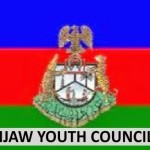 Spokesman of IYC, Barrister Eric Omare in a statement made available to our correspondent today, said that as at the time of issuing this statement people of Oporoza Community were being held hostage as no one is allowed to leave or enter the community.
He added that yesterday "a 40 horse power speed boat which came to rescue residents in serious medical condition was seriously attacked by the soldiers and the state of the persons that were inside the boat are still unknown."
He said, "Oporoza, the Headquarters of Gbaramatu Clan in Warri South West Local Government Area of Delta State is still under military siege two days after the military invaded the community. At as the time of issuing this statement, no person is allowed to move in and out of Oporoza Community.
"The people of Oporoza are now in a state of famine and even those that were brutalized cannot get access to medical care. If urgent steps are not taken, there may be massive death arising from the famine and brutalization. We strongly condemn this display of brutalization of innocent residents of Oporoza Community.
"The IYC, call on Nigerians and the international community to urgently prevail on President Buhari to order the military to vacate Oporoza for the residents to have access to medical care and foods in order to avoid a humanitarian crisis."