Tension Rises As FG Delays Take-Off Of Maritime University In Delta
By Our Correspondent
Tension is building in the coastal communities hosting the Nigerian Maritime University in Okerenkoko, Delta state.
The rising tension follows the delay in the take-off of the university following the federal government's promise through Vice President Yemi Osinbajo that the university would begin the 2017/2018 session in the ongoing year.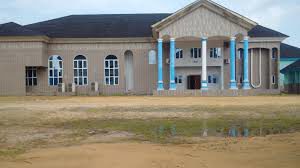 But in a statement made available to NATIONAL REFORMER NEWSPAPER by President of IYC, Eric Omare, the IYC said since the promise was made by the Vice President, there is no visible sign of government's intention to commence academic program at the university.
 He alleged that there are insinuations of powerful forces within the Buhari administration working to stall the take-off of academic activities and relocation of the Dockyard at Okerenkoko which is meant to serve practical purposes for the university to another community far away from Okerenkoko.
 According to him: "This insinuation has generated apprehension in the mind of our people and thereby eroding the confidence building process embarked upon by Vice President Yemi Osinbanjo.
 "The IYC as critical stakeholders and contributors to the relative peace existing in the Niger Delta region therefore calls on the federal government to, as a matter of urgency, direct the already existing governing council of the Nigerian Maritime University, Okerenkoko, Delta state to take steps to start academic activities with immediate effect in the interest of peace and security of the Niger Delta region.
"The fact that the law seeking to set up the university has not been passed by the national assembly is not an excuse as there are several universities existing in Nigeria without enabling law.