Archives for January 7th, 2016
By Fidel Njamanze Politicians and political office holders in Sapele on Wednesday warned All Progressives Congress (APC) candidate in the April 11, 2015 House of Assembly Election in Sapele Constituency, Chief Felix Anirah against provocative statements. Rising from a meeting in Elume, the leaders accused Anirah of engaging in a fruitless campaign against Delta State House of ...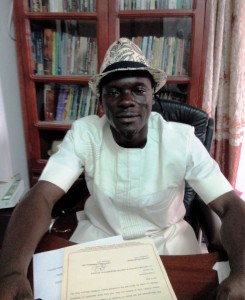 By Our Correspondent A call has gone out to the federal government to keep the four refineries functional so as to reduce dependent on importation of petroleum products. Cmrade Sheriff Mulade, Coordinator Centre for Peace and Environmental Justice (CEPEJ). A Niger Delta based Center for Peace and Environmental Justice, made the call, urging government to restore sanity ...