Archives for February 1st, 2014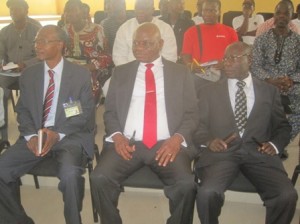 Francis Sadhere Foundation for Partnership Initiatives in the Niger Delta (PIND) in partnership with the Nigerian Institute for Oil Palk Research (NIFOR), has once again boosted oil palm production in Nigeria with the introduction of motorized oil palm harvesters. PIND and NIFOR introduced the motorized oil palm harvesters to farmers, recently, at NIFOR, in Edo State (From ...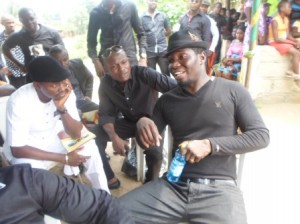 (From left) Hon. Friday Osaniebi of Delta State House of Assembly, Mr. Michael Tidi and Hon. Julius Pondi at the burial ceremony of Mr. Theophilus Chibuzor Chukwuma. (From Left) Mr. Kestin Pondi, Hon. Friday Osaniebi and others at the grave side of Pondi's Former Manager, Mr. Theophilus Chibuzor Chukwuma at Ogbetiti, Afor. (from left) Mr. Timi, ...