UVWIE PSP PASSES CONFIDENCE VOTE ON GOVERNOR OKOWA, ROOTS FOR HIS RE-ELECTION IN 2019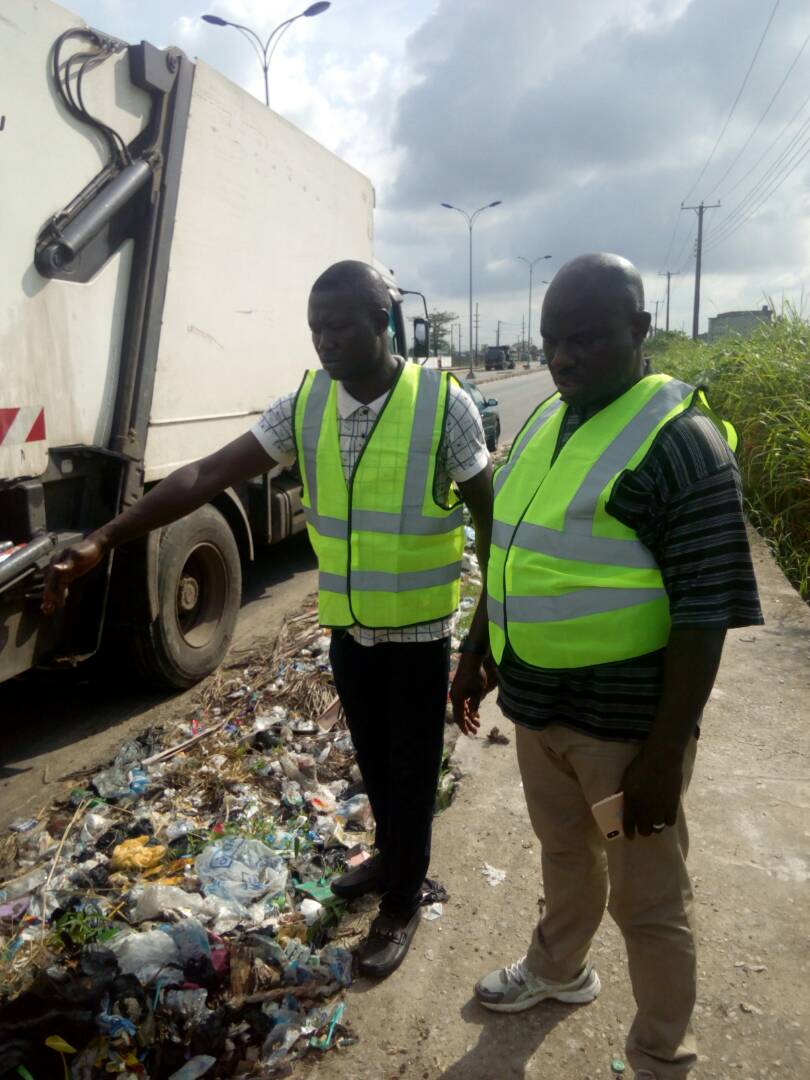 *** WARNS AGAINST ILLEGAL DUMPING OF REFUSE DURING YULETIDE
The Uvwie  Private Sector Participants  (PSP) in  Waste Management, has passed a confidence vote on Governor Ifeanyi Okowa and rooted for his re-election  in 2019.
The President of Uvwie PSP, Comrade  Lucky Adjekuko said that the Governor has done so well especially in the creation of job opportunities for the youths through the Delta State Government sponsored State Employment and Expenditure For Results (SEEFOR) hence the confidence vote passed on him by the Uvwie PSP.
The Uvwie PSP President and the initiator of the Smart Green Environment  who disclosed this  on Saturday at Ekpan while monitoring clean up exercise said that;" The entire Uvwie PSP is pleased with our amiable Governor for the creation of job opportunities for our youths through SEEFOR and for being environmental friendly and this is why we have passed a confidence vote on him and urging Deltans to vote for him again in 2019. Over 4,000 jobs have been created by the Governor through SEEFOR and these youths are to sweep the major roads, roads will be constructed. A lot of job opportunities will come out of the SEEFOR project for our people".
On the clean up exercise ahead of the Christmas,Comrade Adjekuko explained that;"This is not the last Saturday of the year, but we have to do it now because of the yuletide season, people are going to generate waste now more than ever before. This clean up is part of our Our Smart Green Environment, we intend to carry it out for ten weeks, this is the fifth week of our OPERATION UVWIE MUST CLEAN. We have recorded huge success as many illegal dump sites have been cleared. The median on Jakpa road has been cleared. We have been working on Jakpa and PTI roads throughout today. We should not wait for Government to read out the riot act before we keep our environment clean".
According to him ;"Our intention of embarking on the OPERATION UVWIE MUST CLEAN is to clean up major roads in the locality and is yielding fruits".
He also said that;"Under the OPERATION UVWIE MUST CLEAN, we have been  moving from one place to the other once a week, keeping major roads in the Area clean and also to educating the public to patronise  PSP as directed by our Governor, Senator (Dr) Ifeanyi Okowa and our Environment Commissioner, Barrister John Nani".
"As we are celebrating  the Yuletide, we have taken it upon ourselves to clean up our environment more than ever before. We are not going to tolerate illegal dumping of waste. We must come together and keep our environment clean.  All hands must be on deck to clean Uvwie Local Government Area. Let us say NO to illegal dumping of refuse and our people should patronise PSP", Comrade Adjekuko said.
"Our Smart Green Environment has come to stay. This Smart Green Environment is solely funded by me and my members. It is not easy and it will cost over #10 Million. We pray that things should work out for us to complete and sustain the project because it is our determination to make Uvwie Local Government Area clean. Am using this medium to appeal for support from major companies along the Expressway and the State Government in order for us to sustain the Smart Green Environment. Am proud to say that our PSP is different from other PSPs and I am enjoying what I am doing to keep our environment clean. I have passion for the job, without passion, you cannot carry on with the job successfully",he posited. I Am proud to say that our PSP is different from other PSPs and I am enjoying what I am doing to keep our environment clean. I have passion for the job, without passion, you cannot carry on with the job successfully",he posited."