STRATEGIC INVESTMENT, ENTREPRENEURSHIP IDENTIFIED AS SOURCES OF WEALTH CREATION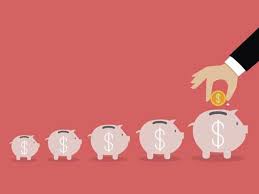 OGHENETEJIRI NYERHOVWO                    

Strategic Investment and Entrepreneurship mentality has been identified as the utmost source of sustainable wealth creation.

This was disclosed by Mr. Precious Agbuno, a Snr. Market Development Officer while delivering to the students of Centre LSD Leadership School in Partnership with Value Rebirth and Empowerment Initiativein  Effurun-Warri study centre on "Strategic Investment and Entrepreneurship", at Heartland hotel, Effurun, Delta State.

He said that lack of strategic investment mentality is the main reason why many are poor not because money has not passed through their hands, adding that the pathway to wealth creation is through financial intelligence and financial planning.

Mr. Agbuno described investment as an asset or item purchased with the hope that it will generate income or appreciate in the future to create wealth just as he listed various types of investment to include fixed income investment, variable income investment and human/social investment.

He stressed the need for people to think outside salary and cultivate investment mentality by buying assets, learning new skills, setting up business, even as he maintained that nomadic mentality and consumer mentality are some of the reasons why most people don't invest.

Defining entrepreneurship, Mr. Agbuno disclosed that it is the starting of a new business just as he gave some secrets of entrepreneurship as clarity, competence, courage etc, adding that a business plan is required in starting a business as it  serves as a road map which entails Company/ Product, Industry Market Analysis, Operations plan/Organisational plan as well as Financial plan.