Onuku Urges Youths To Deepen Belief In God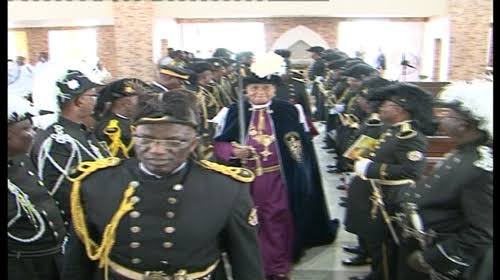 … Inaugurates Cadets Of Commandery 494
CADET Organizer, Knights of St. John International (KSJI), Benin Grand Commandery, Sir Paul Onuku has urged youths to deepen their fauth in God.
Sir Onuku made the call at the weekend at the inauguration ceremony of Cadets of Commandery 494, Benin City, Edo State.
According to Sir Onuku, "as Catholics, we should protect the Church by adhering to its tenets, it is glorifying that our Brother Knights and Lady Auxiliary of Commandery 494 have groomed their children to be Cadets, this is good for the Order and we encourage others to do so."
He emphasized, "youths of the Church should deepen their faith by taking up positions of responsibilities, they should be encouraged to adhere to the teaching of the church."
"As the Grand Cadet Organizer, we need to inaugurate Cadets of more Commanderies, KSJI is a noble Order in the Church to strengthen our faith as soldiers of Christ aspiring to make heaven by winning more souls for our Lord, Jesus Christ,"  the Cadet Organizer said.
In his homily, during the Holy Mass at KSJI, Commandery 494 Hall, Rev. Fr. Gabriel Azu, urged Nigerians to be charitable, stating, "your little words or act of kindness can stop someone from committing suicide."
"Nigeria is volatile now, so much hate speeches, but, with kindness, these will stop, we should show love, let us learn to appreciate one another, learn to say thank you, because, the highest appreciation we can give to God is to appreciate Him through man," the Priest stated.
Supreme Cadet Organiser, Col. Omojuoanfo, Grand Trustee, Sir Nwabuzor C., Noble Bro. Oyiana F.O., Sir Odigie G.A., were among those who witnessed the ceremony.