Edo 2016: APC Chairman says Party to Adopt due process to produce its flagbearer
By Eben Enasco Kingsley, Benin City
The Leadership of the All Progressive Congress, APC, yesterday in
Benin City , Edo state said that as a party promoting change in all
ramifications it will implore everything in its capacity to adopt  due
process during and after its primary party elections.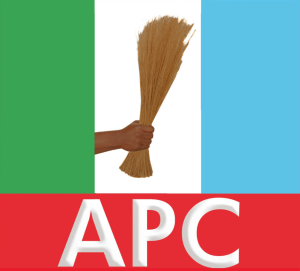 Mr Anselm Ojezua the Party State Chairman, stated this to abreast its members as they awaits the National secretariat which is billed to
issue guidelines that will help it conduct a free, fair and credible
primary election to produce a candidate that will succeed Comrade
Adams Oshiomhole in November.
"This party professes change and it is change in all ramifications. I
believe everybody now know that change has taken a new turn in
Nigeria. All those things that tend to pollute the political
environment we should avoid them by ensuring that due process is not compromised".
Ojezua was speaking when General Charles Airhiavbere rtd, the
frontline APC gubernatorial aspirant met the State Exco of the party
as part of further consultations on his desire to succeed Governor
Adams Oshiomhole.
He said, "I believe it is after the National working Committee fashion
out the guidelines that we will be able to pick the party candidate of
choice to take over from Comrade Governor Oshiomhole in November".
Adding, he was in the state Secretariat of the party to present
himself as a credible successor to the Comrade Governor, whose track record of success in the last seven years is worthy of commendation.
He went further to say, Edo as a state should be happy that the state
is an APC state since the government at the centre-Abuja- is also APC adding that, he believes governor Oshiomhole has done well by his score and erected a structure for the APC to continuously win
elections in the state".
"And how do we do this is Edo state. The first thing is that Edo state
is an APC government. That I was a PDP governorship candidate is part of history. I know this and I am familiar with the situation of Edo state having taught at the Nigerian Institute of Policy and Strategic Studies".
He however said, "I know the strengths and weaknesses of the state; the opportunities and challenges of Edo state and that is why I give kudos to the Comrade governor who has sufficiently piloted the affairs of the state to success".