DESOPADEC BOARD SHUT DOWN INDEFINITELY ***As meeting with Union ended deadlock.
By Christopher Odamah, Warri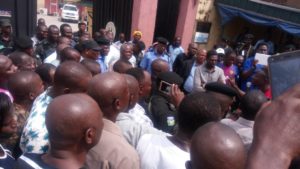 The Managing Director of Delta State Oil Producing Area Development Commission, (DESOPADEC) Olorogun Williams Makinde could not resolve the issues brought before him and his Management team by the Union over staff welfare packages and decided to shut down the Commission indefinitely.
The shut down followed unabated protest by junior staff of the Commission for days.
In a peace parley meeting between the Managing Director, all Directors of the Commission including the Executive Director Finance and Administration, Bashorun Askia Ogieh and representatives of the Union ended in a deadlock mood.
A memo issued by the Managing Director/Chief Executive Officer of DESOPADEC, Olorogun Williams Makinde said following the illegal declaration of strike and violent behaviour of junior staff, the Commission is hereby close till further notice.
The management had alleged that the protesters who are mainly junior staff went violent but the workers Union led by John Ossah insisted that the policemen deployed to the Commission caused the anarchy when they shot and teargassed the staff just to disperse the peaceful protesters.
The Union Chairman recalled that the protest which started on Tuesday turned bloody when a police security chief at the Commission, ASP Lucas Medudu allegedly gave order to his colleagues to shoot and teargas the protesters at the Commission's headquarters in Warri. But luck ran out on him as a police officer whose identified remain uncleared deployed to the Commission was shot on his leg at closed range by his own colleagues and rushed to the Delta State University Teaching Hospital, Oghara, where he is said to be battling with the leg injury.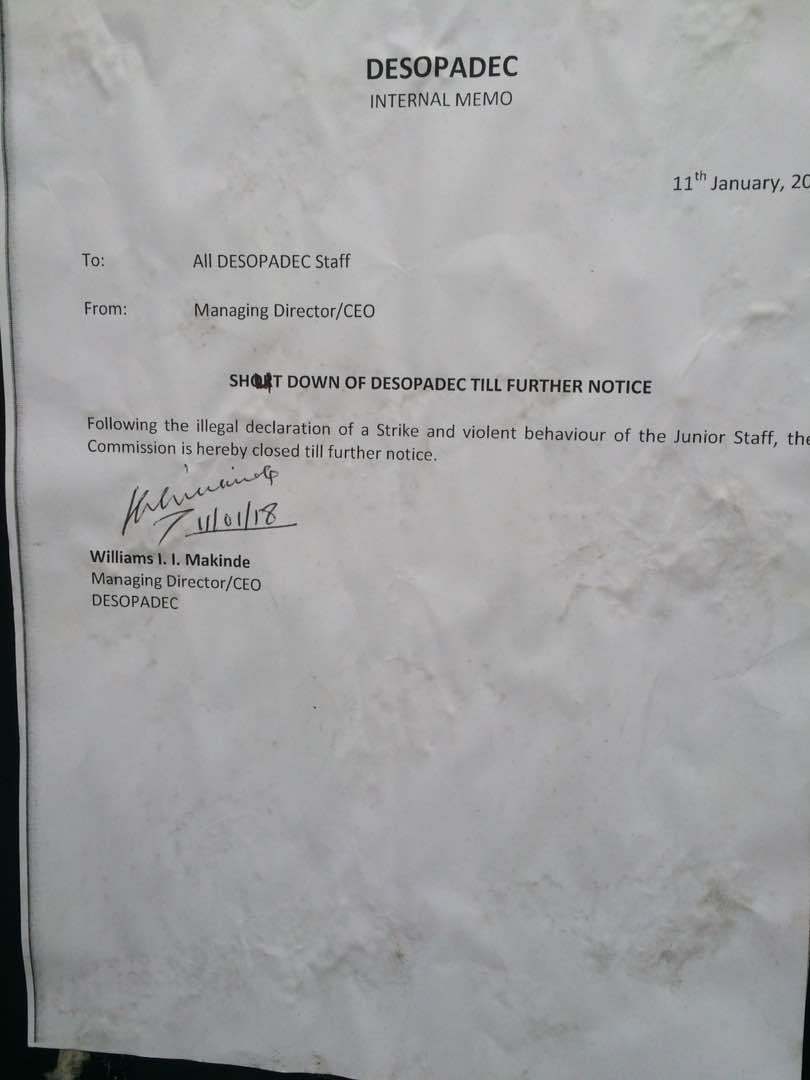 The protesters had also accused the Commission's management of the failure to approve the 13 months allowances and other benefits due to them since 2010, while pointing accusing fingers at Olorogun Makinde and Ogieh as the arrowhead of the Board maladministration.
The protesting workers despite the close down have continued their protest at the Commission's headquarters along ever busy Warri/Sapele road in Warri.
It was further learnt that the management of the Commission has relocated its meetings to Lagos with intent to disperse the protesting workers who have crippled activities at the oil Commission.