BEDC: Delta Speaker Dissatisfied Over Epileptic Power Supply in Sapele
By Christopher Odamah, Asaba
The Speaker of Delta State House of Assembly (DTHA), Rt. Hon Monday Ovwigho Igbuya has expressed dissatisfaction over the epileptic electricity power supply in Sapele, Sapele Local Government Area of Delta State, calling on the Federal Government to reform the power sector to bring in new competitors, as it is in the telecommunication industry.
Speaking while responding to questions on a radio programme in Oghara in Ethiope West Local Government Council recently, Rt. Hon. Igbuya decried the excesses of the Benin Electricity Distribution Company (BEDC) officials to its customers and it's shortcomings on service delivery.
According to the DTHA Speaker, "As a Council Chairman, I have done my best to leave worthwhile achievements behind in all my public endeavours. I observed that Sapele was and is still known for its timber business; of course you know the famous Africa Timber and Plywood (AT&P) and a cluster of saw mills was the economic main stay of the town.
"I was driven by the concerns that I have for the good people of Sapele. This is what made me to march in the streets to protest the lack of electricity power supply, which is a major problem to the saw millers as they are losing patronage. I am not a saw miller but I took it as a challenge, knowing the adverse economic effect it has on them," Rt. Hon. Igbuya stated.
In his words, "As at then, Sapele was using 6.6 Transformer while other areas were already on 11.5. The protest led to the changing of the 6.6 to 11.5 transformers. I also led the protest that gave rise to the step down in Amukpe. I was arrested by the Federal Government for leading a protest and kept in Abuja. Chief James Ibori secured my release from the Directorate of State Security Service and supported us and we got the contract awarded."
While using the opportunity to point out certain aspects of electricity agreements in Sapele, the Speaker said those who signed the Ogorode Power Station agreement did not take into cognizance the need to step down the power supply for everybody.
Rt. Hon. Igbuya added that "If you go to Ogorode today, the NEPA Estate is enjoying electricity power supply from the Ogorode Power Station."
The lawmaker representing Sapele constituency in the State House of Assembly looked at the realities in the country's power sector said electricity supply was no longer a social responsibility but a commercial business.
He stressed that the problem of inadequate power supply to residents of Sapele community has continued to be a source of worry to him, saying he suspected ulterior motives in the recent protest.
"For Sapele to have steady electricity, the emphasis should not be on individuals who are not key players in the power sector. Asking the service provider to sit up, while calling on the federal government to further liberalize the sector to bring in new competitors, as it is in the telecommunication industry. Once that is done, consumers will then be at liberty to choose their service providers," Hon. Igbuya asserted.
The lawmaker added that, "I am representing Sapele Constituency in the State House of Assembly and I can say that I operate a 33 line. There is no doubt about that. I am not the only person on 33 KVA in Sapele and I am not the first to use it. It is an industrial line. My people should not suffer because I am on a-33 line. Being on a-33 is an enormous cost to my finances. The tariff is high. I would have loved to be on 11.5 and payless like every electricity consumer in Sapele. Electricity is now a private concern and the investors want their returns."
"Rev. Fr. Christopher Ekabo, a priest of St. Patrick's Catholic Church, Sapele, said that there is going to be a protest. I was in London when he called and was excitement about the protest. Sapele used to get only 2 hrs electricity supply from BEDC daily. I held meetings with the Managing Director of BEDC in Benin. And she told me that my people can get more power if they so desire but they have to pay their electricity bills. When I met Father Ekabo in Sapele, I appealed to him to encourage our people to pay bills. If they pay bills, we will get more hours of electricity supply," the Speaker also said.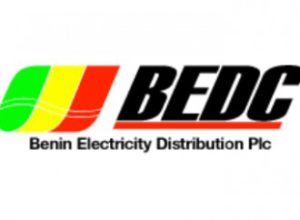 He said "When I came back from London, a major stakeholders' meeting was called. As a stakeholder. I was born and I am still living in Sapele. My property is there. I have no other home, Sapele is my home. My businesses are all there. I am not an Asaba man. A meeting was held in my office. BEDC officials, Chief Felix Anirah, Rev. Fr. Ekabo, community leaders, market men and women were all in attendance. The power station operators were there, National Electricity Regulation Commission officials were in attendance. We agreed on eight- hour supply daily as a start. Some of them refused to participate in the meeting saying that the meeting was holding in my office. You can see the political angle."
The Speaker asked BEDC to tender an apology for a statement credited that Sapele people were not paying electricity bills. That is an insult to him and brought out his 18 months bills.
He expressed appreciation on the role the people played to bring about the increase in the hours of electricity supply.
"We expect the best from BEDC. It must improve the quantum of electricity available to consumers in Sapele. BEDC must ensure stable power supply in Sapele. I will continue to contribute to the development of my people" Rt. Hon. Igbuya added.
Reacting, Rev. Fr. Christopher Ekabo, a Priest of St. Patrick's Catholic Church, Sapele said, "Rt. Hon. Monday Igbuya is a man that has provided more ladders to the success of young men and women in Sapele, saying "the economic fortunes of many business men and women in Sapele appear to be dwindling because of the poor electricity supply."