PROPHET ESCAPES DEATH FROM ASSASSINS; CART AWAY HIS CAR
By Ovedhe Jerry
The Founder/ General Overseer of God's Solution Bible Church in Ughelli,Prophet Jonathan Ojigbo was recently shot by suspected  assassins in Ughelli while returning from church.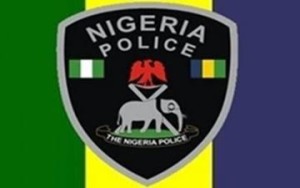 Our Correspondent gathered that the cleric who was intercepted by the hoodlums at Omotorjunction closed to Ughelli market opposite Ecobank, was allegedly shot severally at the same place, receiving mulitple bullets in his leg.
Narrating his ordeal in the hands of the hoodlums while responding to treatments in a private hospital (names withheld), Prophet Ojigbo claimed that he was accosted by the hoodlums while he was coming down from his car to purchase something in the market.
In his words: "When they intercepted me, they asked me to kneel downand warned me to stop prophesying about politics or I will be alaughing stock.
"After delivering their message, they asked me to say my last prayer,which I did, before they shot at me several times. They didn't requestfor money, and from the way they intercepted me, it seems they havebeen following me around but I didn't observe them. They carted away my car after shooting me".
Commenting on the incident, a Chieftain of the Alliance Congress for Democrats, who is also a member of God's Solution Bible Church and a bosom friend of Prophet Ojigbo, Hon Johnbull Okoro condemned the attack, describing it "as a political act".
According to him: "Why I said the attack is political is because, the hoodlums warned him (Prophet Ojigbo) to stop prophesying about politics or he will be a laughing stock.
"The man of God, had over the past years prophesied what God revealedto him. He had earlier prophesied about the victory of Gov. IfeanyiOkowa's victory in the Supreme court which came to pass and he had also prophesied about the result of the re-run election of the then formergovernor of Delta state that, former Gov. Emmanuel Uduaghan will winthe re-run election that also came to pass.
"I think the man of God has not said his own words, it is only what God revealed to him that he do prophesy. Why are they after his life. Weare appealing to the Police to intensify the investigation of the matter and ensure that those behind it are brought to book".
Hon Okoro also advised politicians never to take politics as a do or dieaffair, saying that "no one can attain power with violence. Violence in politics only amount to insecurity of lives among other securitythreats".
Efforts to reach the Delta State PPRO and DPO of Ughelli Divisional Police, provedabortive as they never responded to  calls and messages.
Meanwhile, the car (a sky blue golf 3) has been recovered by the men of The Nigeria Police Force attached to Agbarho division along the Ughelli/Warri Express where it was abandoned by the hoodlums.