NUJ condemn harassment of Warri Correspondent Chapel Chairman by police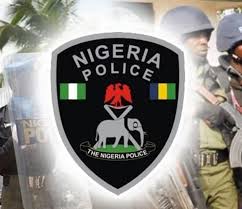 By Francis Sadhere
The Nigerian Union of Journalist (NUJ) Warri Correspondent Chapel has condemned the harassment of its chairman, Comrade Akpokona Omafuare who was harassed by men of the Nigerian police in Oleh, Isoko South Local Government Area of Delta State.
The chapel also called on the commissioner of police Delta State Command to call his men to order to avoid creating bad blood between the police and journalists in the state, noting that "injury to one is injury to all."
According to a statement signed by Comrade Joe Ogbodu, Secretary NUJ Warri Correspondents Chapel, men of the Nigeria Police Force attached to Oleh Police Division and official of Isoko South Local Government Environment department led by the Supervising Councillor, Mr Kenneth Ogba, assaulted the chairman during today's environmental sanitation exercise at the council area.
The Union states vehemently that assaulting a journalist who is on essential duty like those who were deployed to cover and enforce law and order, after due introduction of self is unacceptable as it views that as attempt to gag the press from doing its job.
The union, therefore, noted that the assault on its chairman, seizure of his work tools, like camera, identification card and car key under the guise of trying to enforce restriction of movement order is condemnable, unacceptable and an affront to journalistic practice.
"Journalists, for no reason should not suffer any prejudice in course of their duties, as such a journalist who known his right must refuse any directive or interference that is contrary to the general policy of his organisation; therefore attempt by the policemen and other officials of the council to manhandle our chairman because they were deployed to enforce restrictions of movement is repugnant to journalistic practice.
"Journalist, among others like the police, members of Environmental department of council also have the right to movement and it is only a policeman who need to be schooled that would say journalist are suppose to sit at home during Environmental Sanitation exercise whereas himself is licence to stay on the street to maintain law and order.
"A journalist who knows his declaration to exercise his journalistic duties, doesn't need a police permit or an accreditation by the local government council to cover sanitation exercise or being elsewhere on the road as anything could happen that is in the public interest anytime.
"We would not condone such barefaced act from anybody who claim to be doing his duty and trying to shut down journalist who should have free access to all sources of information and the right to investigate without impediment anything that is in the public interest," the statement warned.
Also, the NUJ State Council Chairman, Comrade Michael Ikeogwu who also expressed displeasure over the development, emphasized that he wouldn't condone any embarrassment of journalists who are legitimately doing their job.
"Any policeman that doesn't know that journalists monitor environmental sanitation exercise or are allowed access while such exercise are taking place like others on essential duty should go back to training," Comrade Ikeogwu added.